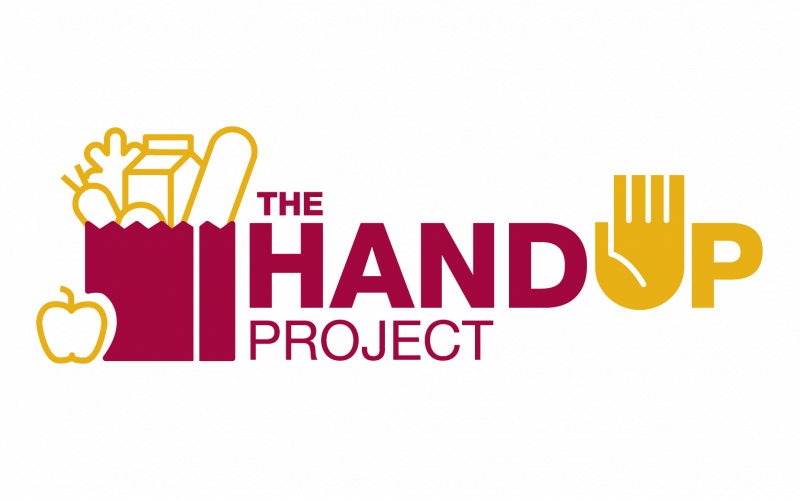 Join an Amazing Community of Monthly Donors
 
Since the beginning of 2022, we have seen a 19% increase in demand for food hampers. The pandemic and rising inflation have created a situation where many are experiencing financial hardship and are faced with making tough decisions – like the choice between paying rent or buying food. As we do not receive government funding, we rely on Kingston area businesses, groups, and individuals to fulfill our mission.
 
About the Program
 
When you join the Hand Up Project, you're helping to relieve hunger 365 days of the year. Monthly giving is a simple, efficient, and convenient way for you to contribute to Partners in Mission Food Bank and help provide food to those struggling with food insecurity. Feed fellow Kingstonians all year long by becoming a monthly donor. It's not a handout, it's a hand up.
 
Program Benefits
One tax receipt for more simplified record keeping.
Customize your giving amount – even smaller contributions over the course of a year can make a big difference!
Quarterly newsletter that updates you on how your funds have been utilized, and their impact.
Site tour – Get a behind the scenes look at our operation and meet some of our staff and volunteers. (COVID dependant)
 
The Impact
 
Monthly donations provide PIMFB with a reliable stream of income that assists with our budget and helps fill inventory gaps.
$115   –   Single Hamper for one client
 
$145   –    Small Hamper for a couple (two clients)
 
$165   –    Large Hamper for a family of three or more clients
 
$1950   –   A week's worth of fresh produce, helping 335 households
 
$935   –    A week's worth of eggs, for 700 people
 
$1025   –    A week's worth of milk, for 335 households