-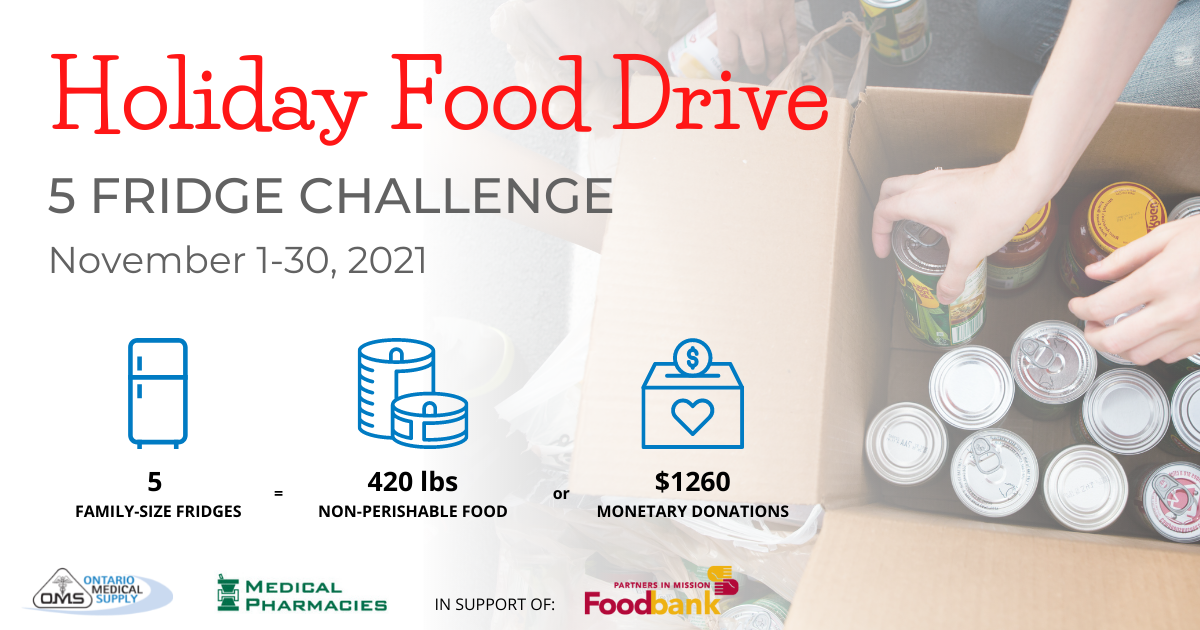 Beginning November 1, Ontario Medical Supply is hosting a  Holiday Food Drive in support of us!  Their goal is to fill 5 family-size fridges! 
Bring in a non-perishable food item to Ontario Medical Supply, located at 631 Fortune Crescent and receive a discount on your purchase. Bringing 3 or more items will possible increase the discount!
Please visit here for more information.
Thank you Ontario Medical Supply for helping us help #ygk in need.