-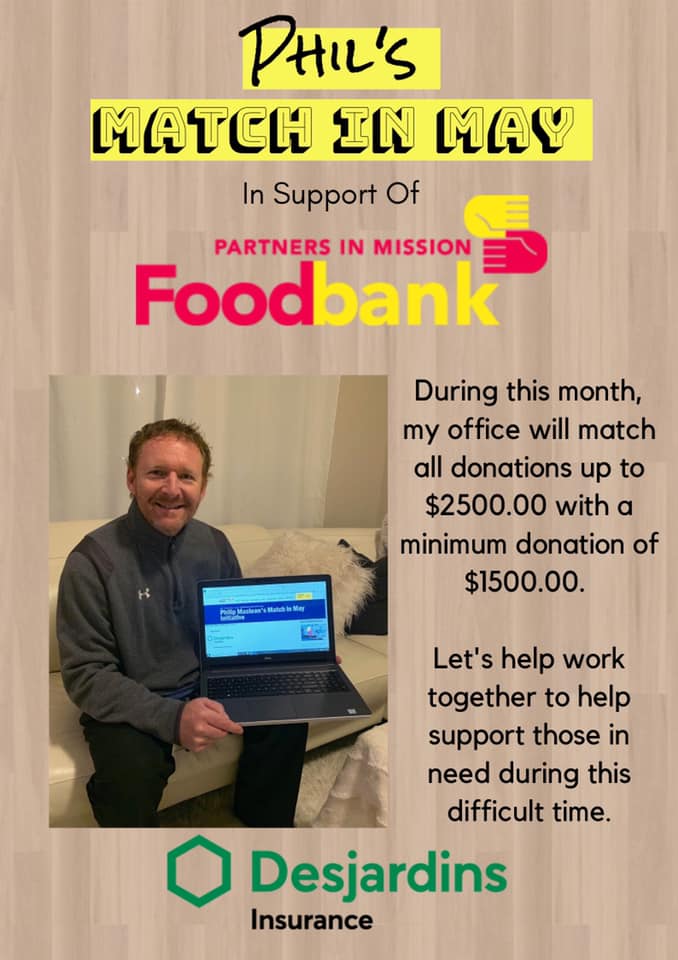 For the month of May, Philip MacLean with Desjardins Insurance will match all online, cash and cheque donations up to $2,500.00!
For mailed cheques or cash donations in May, simply note – Phil's Match in May – to count towards the totals.
Philip's office will make a minimum donation of $1500.00.  Thank you!