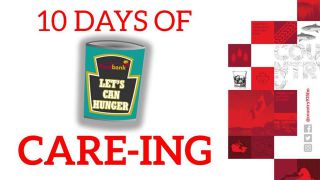 From December 3rd to December 12th, 93.5 Country's Care will be collecting various items for Kingston Food Bank- Partners in Mission!!! Each day from 10am - 2pm, Country 93.5 will be at a new location, and collecting a new wish list item! **
Monday, December 3rd - 
* Metro, Downtown @ Barrie; CANNED MEAT 
Tuesday, December 4th - 
* End of the Roll; CANNED FISH 
Wednesday, December 5th - 
* Cartronics Powersports; PEANUT BUTTER
Thursday, December 6th - 
* Haven Home ClimateCare; BABY WIPES 
Friday, December 7th - 
* James Braden Ford; BABY FOODS 
Saturday, December 8th - 
* Taylor Auto Mall; STEW 
Sunday, December 9th -
* Little Texas Roadhouse Bar & Grill; DIAPERS 
Monday, December 10th - 
* Cataraqui Town Centre; SPAGHETTI SAUCE 
Tuesday, December 11th - 
* Restart; PASTA 
Wednesday, December 12th (12 HOURS! Noon - Midnight)
* McDonald's @ The Kingston Shopping Centre ALL ITEMS! 
And not only that - when you make a donation, you'll also have your name on a ballot to score LUKE COMBS tickets! 
We need YOUR support! Come and see Care live on location December 3rd - December 10th. Let's all CARE enough to Help Can Hunger with the Partners in Mission Food Bank this season! 
All contest details here.