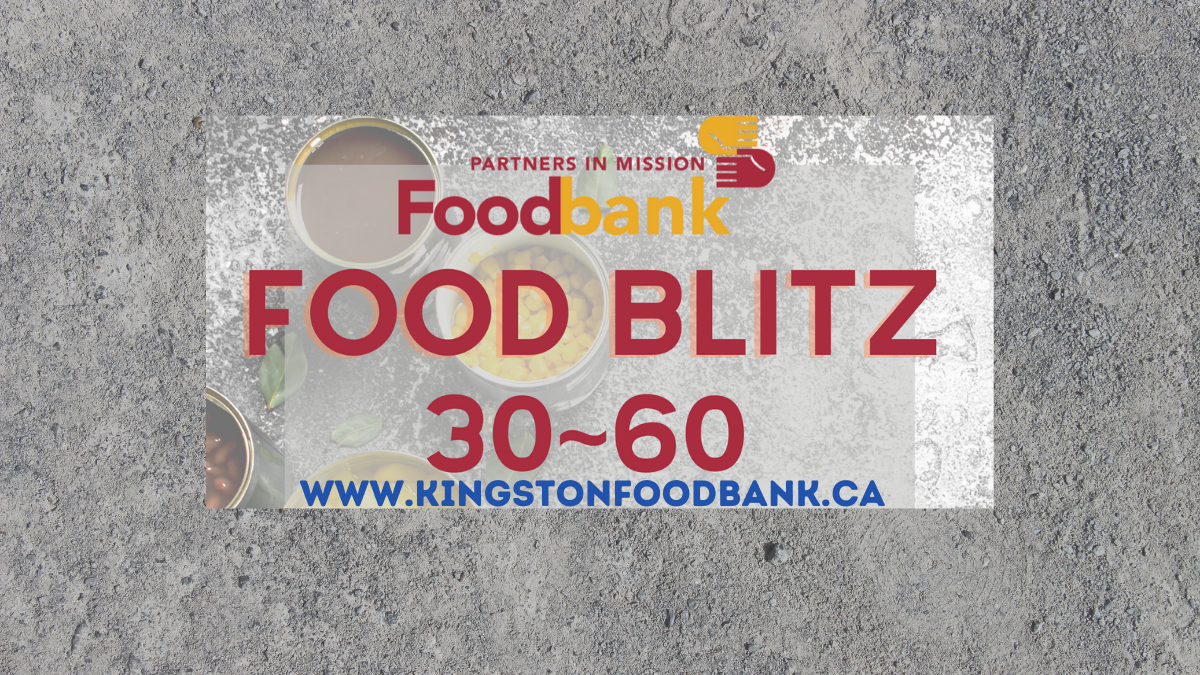 After a two-year COVID hold, our 2022 Food Blitz day was April 9th and we were able to collect 26,400 lbs towards our 30,000 lb goal. We are very happy with this result, given the food price increases families have been facing. As Kingston's food bank, our annual Food Blitz has been an essential food drive for us every spring since 1984.
We also had a goal of $60,000 for the month of April. We are pleased to announce that we received $51,904 in donations. Although we were short of our goal, we are again pleased with the result.
We would like to say thank you to our 9 grocery stores:
Grant's No Frills - Division Street                                               Chris & Beth's No Frills – Coverdale Drive
Loblaws - Princess Street                                                              Loblaws – Midland Avenue
Freshco – Princess Street                                                              Van Wart's Your Independent Grocer – Gore Rd
Food Basics – Hwy 15                                                                      Metro – Gardiners Road
Metro – Bayridge Drive
We would also like to extend heart felt thank you to our volunteers from:
Kingston Rotary groups, Kingston and Area Real Estate Association, Kingston Health Sciences Centre, RBC, BMO, Kingston City Police Volunteers, Secura Financial, CFB Kingston, Holy Cross Secondary, Queen's Islamic Relief, as well as numerous individuals. Their incredible assistance brings our mission "to provide nourishment, hope, and support in our community with an opportunity for all to share" to life.
Partners in Mission Food Bank has been helping our Kingston neighbours in need for almost 38 years. We do not receive government or agency funding, and we rely solely on our community for food and financial support.
Thank you,
Dan Irwin
Executive Director