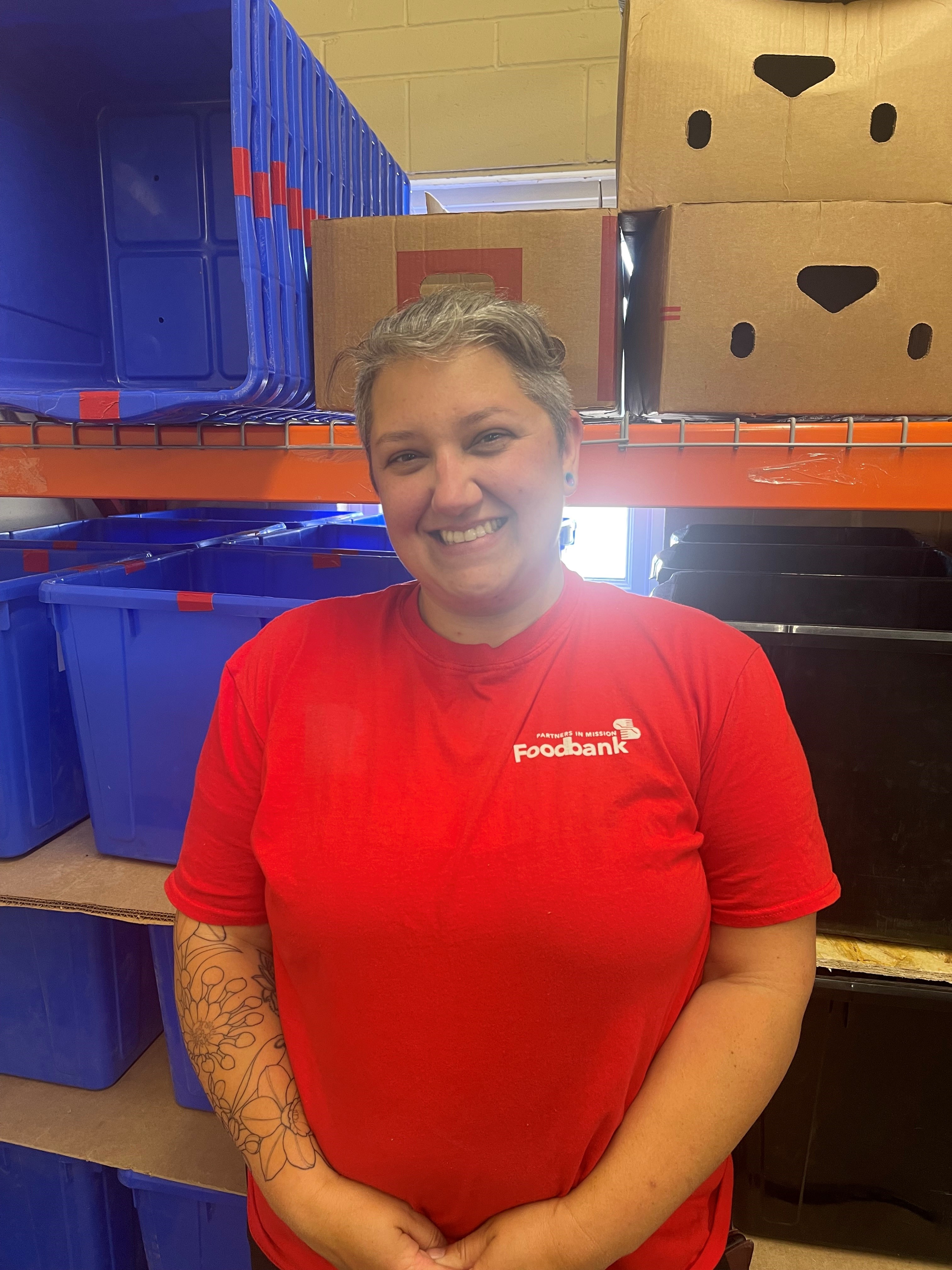 My name is Dana, I grew up just outside of Kingston in a small town called Odessa. I moved into town when I was 19, with the man who later became my husband. We were together for quite a while, after 7 years we decided to get married. After we tried for a few years to start our family, we went through some of the hardest times in our relationship. The loss of two pregnancies pushed us to a place that I struggled to come back from. Eventually, we ended up having our first child Ryleigh, she's now 11. Three years later, we had my son Grayson who's 7. At this point, my emotional state was getting bad, and I decided I needed to make a change to my life and after 14.5 years, I chose my happiness and ended my marriage.
This was a huge financial change for me, and this was when I started having some hard times. I had to move out of my house because it cost more than I could afford, I ended up moving into an apartment, and had met a new partner. Unfortunately, he suffered from substance issues, and caused more financial hardship, eventually I was financially supporting two children and another adult and after bills and rent there was rarely much money left over.
I had a mutual friend talk to me about reaching out for help from The Food Bank, and after I accepted that this didn't mean I was failing as a parent, but instead using an option available to everyone who just needed some extra help, I made the phone call and set up my intake interview. This was back in 2018, so we could still come inside and sit down to chat. The people who helped me were the most wonderful humans. The women who did my intake was so gracious while I cried during our walk around showing me different products I could take if needed. I then went around to the side to get food and was blown away by how much was given to me, and when I thought they'd given me everything, they offered me some extra treats and a special meat, which was bacon wrapped scallops, and once again, I broke down crying feeling so thankful.
I am typically someone who has a hard time asking for help, or even accepting help, and when every one of these people were so kind and caring and never once made me feel anything other than just a human being, I was so overwhelmed by emotions. I returned a few times throughout that year and was always treated well no matter who was there helping out.
Fast forward to this year, 2022, and I am in school and needed to find somewhere to volunteer. The Food Bank was the first place I emailed, and I was very happy to hear that I was accepted to help and give back my appreciation in volunteering. Now, I get to help others who are having hard times feel like humans just as those who helped me did. I have had some people moved to almost tears while we give them their hampers and it always brings me back to those same feelings I had. I appreciate everything that I received to help my children stay fed, and I truly appreciate the lovely people who volunteer their time to help so many out in our community.