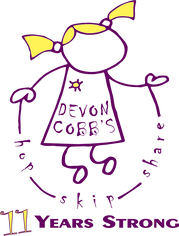 UPDATE: Devon and team collected 1209 lbs. of food and $736.35! Thank you so much for 11 years strong!
Devon and her friends and family are at it again! The volunteer crew will be collecting non perishables and cash donations door-to-door in the Auden Park area on Friday April 12, 2019 from 6pm-8:30pm.
Alternate drop-off locations are Jack's Towing at 840 John Counter Blvd. from 7am to 9pm or here at our location at 140 Hickson Avenue from 8:30am-12pm and 1pm-4:00pm Monday-Friday.
In the past 11 years, Devon's efforts have helped raise over $15,000 and over 38,000 lbs. in groceries!! For more information about Devon's past events please visit www.hopskipshare.org
Thank you everyone for the ongoing support and special thanks to Devon!