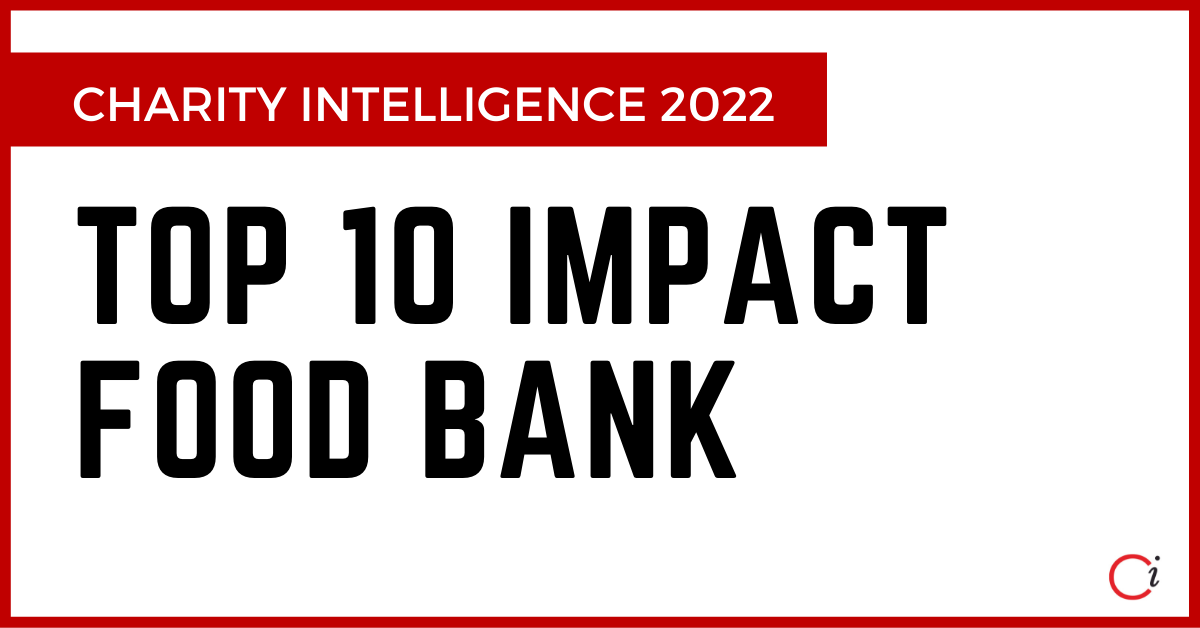 Partners in Mission Food Bank is proud to announce that we have been named a 2022 Top 10 Impact Charity by Charity Intelligence.
Charity Intelligence researches Canadian charities for donors. Charity Intelligence's reports and ratings help Canadians give confidently. www.charityintelligence.ca (Charity Intelligence's press release is below.)
Last year we were named a Top 10 Canadian Food Bank for the first time and this year we are thrilled to have been selected to the Top 10 Impact Charities. We are very proud that $0.94 of every $1 donated goes towards our food hamper program. For The Top 10 Impact Charities, Charity Intelligence was focused on measuring the financial efficiency of a charity. We at Partners in Mission Food Bank feel that our team of great volunteers are the primary reason we are able to obtain this level of efficiency.
Partners in Mission Food Bank provided a record of over 14,000 food hampers in 2021. As of the end of October, 2022 we are 18.2% higher than last year's numbers. We have helped over 6100 people so far this year.
Partners in Mission Food Bank has been helping our Kingston & Loyalist township neighbours in need for over 38 years. We do not receive government or agency funding, and we rely solely on our community for food and financial support. Our mission: To provide nourishment, hope, and support in our community with an opportunity for all to share.