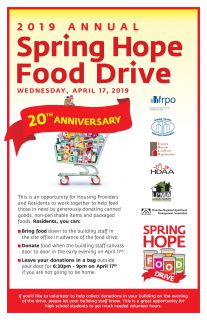 UPDATE: Food donation total: 7776 lbs. Amazing! Thank you everyone! #ygk #community #donate
20th Anniversary of the Spring Hope Food Drive is coming up on Wednesday April 16th! Several Kingston and area apartment buildings participate in this non perishable food drive. Canvassers will go door-to-door early that evening collecting donations.
Thank you everyone in advance!