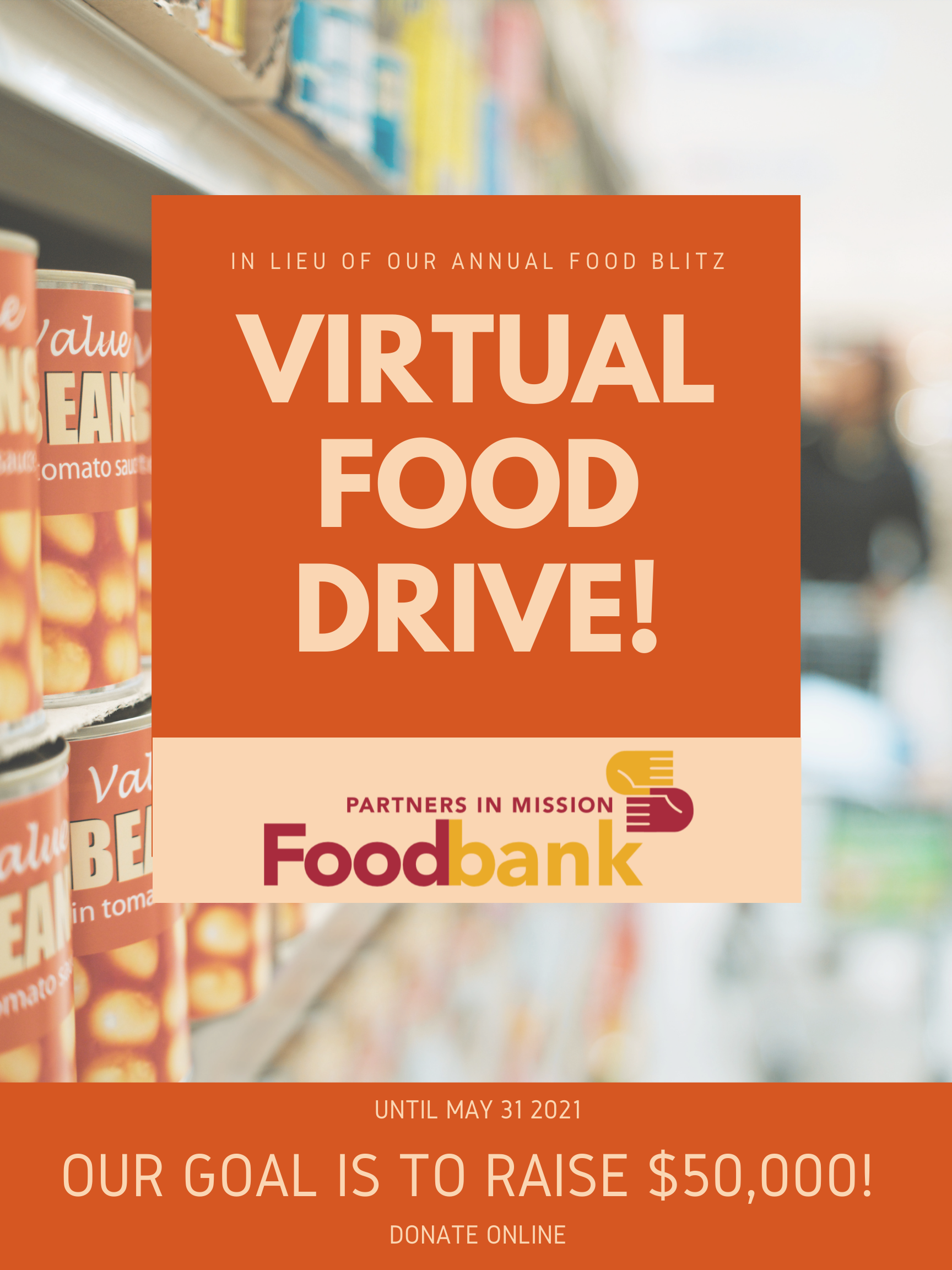 Following the current lockdown restrictions in place to prevent the spread of COVID-19, we are cancelling our annual Food Blitz for the second year in a row.
As Kingston's food bank since 1984, our Food Blitz each spring is an essential food drive for us. Stocking up our shelves for the summer months when donations typically slow down. The need for the food bank is all year around. Our future demand is unpredictable, dependant upon the length of this COVID-19 shutdown and what our economic recovery looks like.
In previous years we have collected between 25,000 – 30,000 pounds of food. This year we are moving to a virtual food drive, with a goal of $50,000 to enable us to purchase this food.  Our campaign will run until May 31st.
To donate now, please click here.
Partners in Mission Food Bank purchases in bulk and we have always obtained excellent pricing from our local supply partners, ensuring every dollar goes further.
Thank you to the Kingston Community for your past and future support.
Dan Irwin
Executive Director