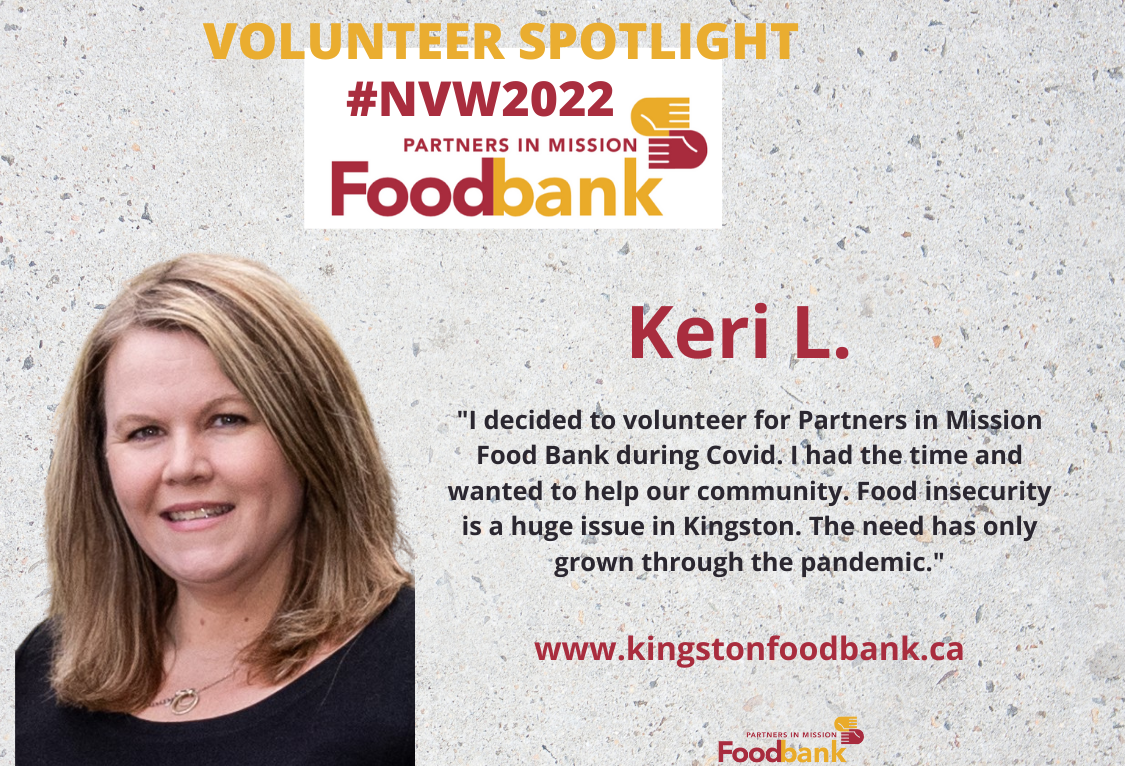 Tell us a little bit about yourself:
My name is Keri. I have lived in Kingston my whole life. I am married with 3 adult children. My husband, John and I have owned a local business for the last 19+ years.
Why did you decide to volunteer with the Partners in Mission Food Bank?
I decided to volunteer for Partners in Mission Food Bank during Covid. I had the time and wanted to help our community. Food insecurity is a huge issue in Kingston. The need has only grown through the pandemic. I was also already volunteering for another food centered local charity.
If you could have one superpower, what would it be?
If I could have one superpower it would be the ability to speak with animals. I would love to know what my two dogs are thinking.
What is the best advice you have ever been given?
The best advice I have been given is to treat people the way you would want to be treated. 
As part of the 2022 National Volunteer Week celebration, The Partners in Mission Food Bank (PIMFB) is shining a spotlight on a few volunteers who help us fight food insecurity within Kingston and the surrounding community.
PIMFB is incredibly fortunate to have a team of compassionate, caring volunteers who bring a wide range of skills to their respective roles.
We couldn't do what we do without them, so please help us celebrate these amazing individuals who give so freely of their time to help others.